Vietnam, a country known for its rich agricultural heritage and breathtaking landscapes, has been quietly making waves in the global fruit export market. With a climate conducive to a wide variety of fruits, a robust agricultural sector, and a growing reputation for quality, Vietnam has become a rising star in the international fruit trade. According to the Vietnam Fruit and Vegetable Association, Vietnam's fruit exports are expected to reach around 4 billion USD in 2023. In this comprehensive exploration, we will delve into the potential of Vietnam's fruit export market, unveiling opportunities ripe for the taking.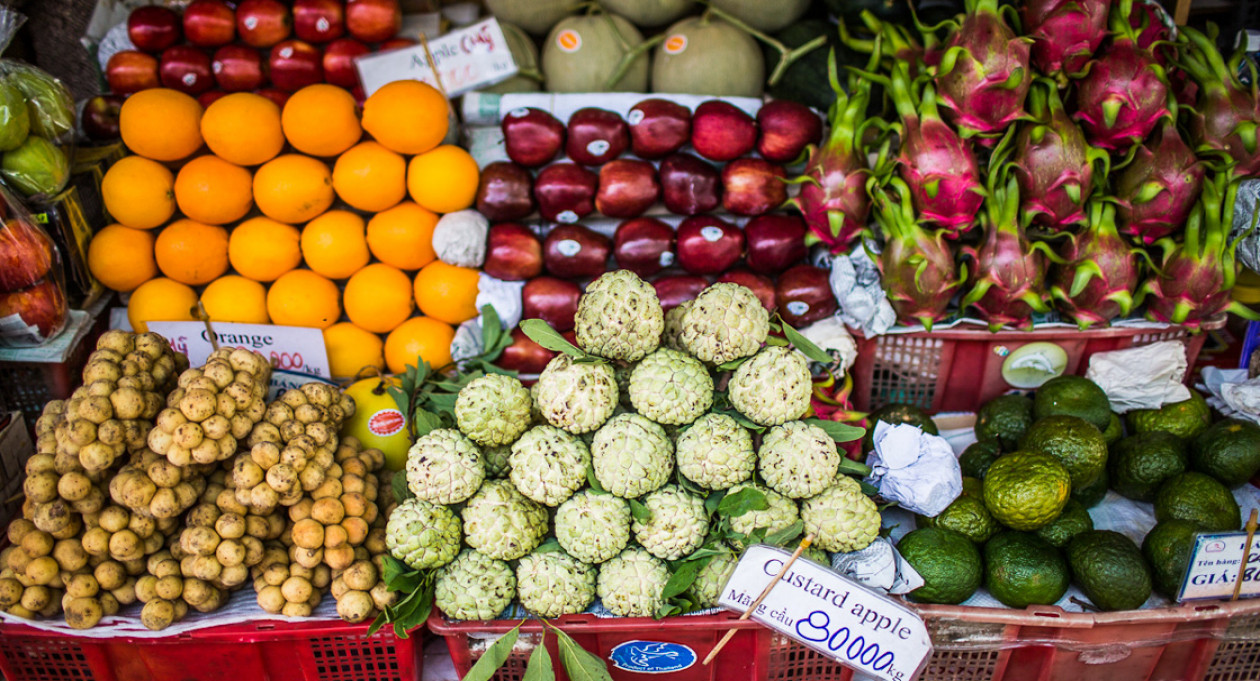 The various types of Vietnam tropical fruits
Vietnam's Fruitful Bounty
Vietnam, often referred to as the "Land of Green Dragon," is not only renowned for its stunning landscapes but also for the remarkable abundance of fruits that flourish across the country. With its diverse climate zones, fertile soil, and a rich agricultural heritage, Vietnam stands as a veritable treasure trove of fruits. This Southeast Asian nation boasts a profusion of fruits that cater to both domestic consumption and export, setting the stage for a thriving fruit industry.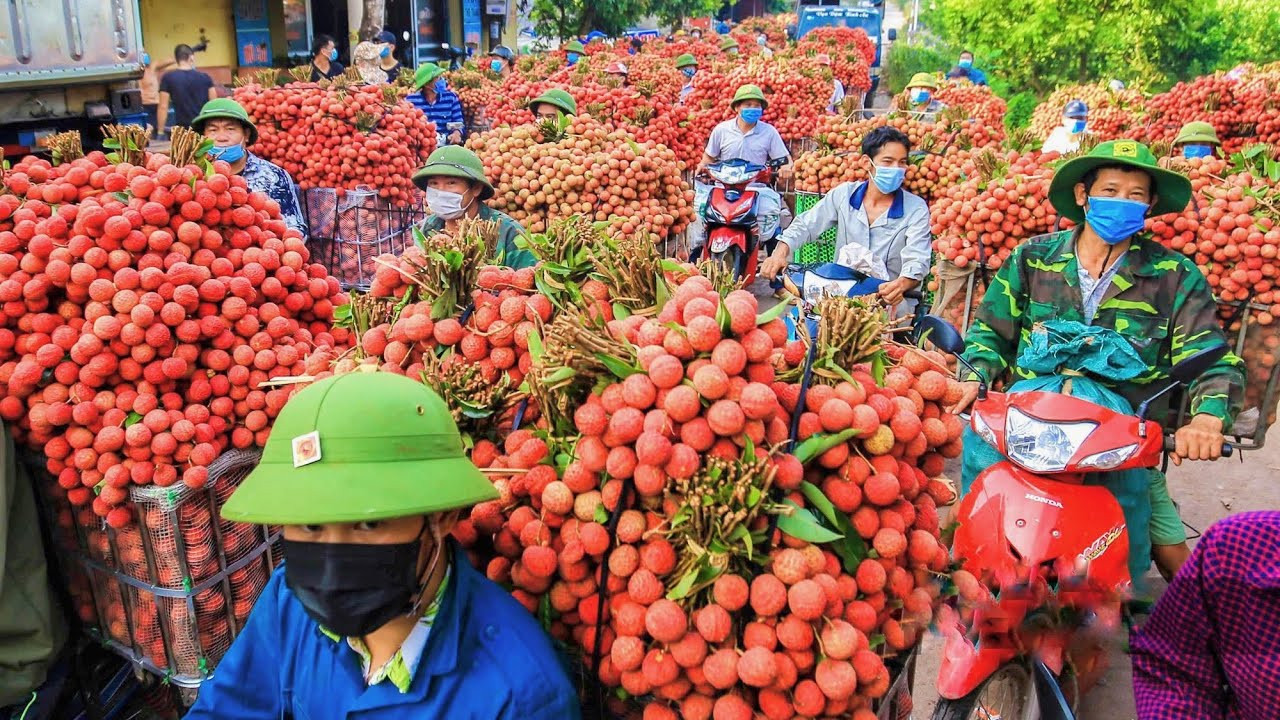 Lychee harvesting in Luc Ngan, Vietnam
One of the most captivating aspects of Vietnam's fruit bounty is the sheer diversity of flavors and varieties available. From the fresh and multi-use aloe vera to the sweet and succulent lychee, each fruit is known for its quality and flavor, and has been gaining international recognition and demand. Furthermore, Vietnam is also a market with a very large annual fruit production volume. Mr. Le Van Duc, Deputy Head of the Department of Cultivation, Ministry of Agriculture and Rural Development, stated that Vietnam's annual fruit production reaches approximately 12 million tons.
Export Growth Trajectory
According to the statistics from the General Department of Customs of Vietnam, in June 2023, Vietnam's fruit and vegetable export turnover is estimated to have exceeded 1 billion USD. In the first six months of 2023, the total export turnover of fruits and vegetables reached 2.75 billion USD, marking a remarkable increase of over 63% compared to the same period in 2022. China leads the way in the top 5 fruit and vegetable import markets of Vietnam, accounting for over 63% of the total export value. Following are the markets of the United States, South Korea, Japan, and the Netherlands. Apart from the United States, which experienced a 12% decline compared to the same period in 2022, the South Korean, Japanese, and Dutch markets saw increases of 12%, 0.5%, and 70%, respectively.
Furthermore, Vietnam is actively engaged in negotiations to expand its fruit exports to demanding markets such as the United States and Australia. As of the current moment, thanks to the signing of various Free Trade Agreements (FTAs) and comprehensive strategic partnerships with multiple countries, Vietnam has successfully introduced its diverse range of fruits to numerous locations on the world map. Here is a compilation of various types of fruits that have been officially permitted for mainstream export to the markets of the United States, China, Canada, New Zealand, Japan, and Australia.
Compilation of Vietnam fruits that have been officially permitted for mainstream export
Entering the Market
The data provided earlier demonstrates the immense potential of Vietnam's fruit export market, attracting companies worldwide to realign their supply chains and seize opportunities within this dynamic landscape. To gain a deeper understanding of this market, its intricacies, and the procedures involved in relocating your supply chain to Vietnam, don't hesitate to contact us at WTPagri. Our company specializes in facilitating direct connections between customers and producers, offering tailored and comprehensive consultation services. Success in this dynamic environment requires meticulous planning, profound market knowledge, and strategic partnerships. With WTPagri as your trusted advisor and partner, you can confidently explore and seize the abundant opportunities that Vietnam's fruit export market has to offer. Contact us today to embark on a fruitful venture in Vietnam!
---------------------------------
WTP GROUP was founded in 2016 by seasoned experts in international trade and foreign direct investment (FDI) consulting with the intention of constructing an effective investment support ecosystem for domestic and foreign enterprises.
Contact us for more information!
Company name: WTP Investment Consulting Company
Tax Identification Number: 0316766866
Address: 73 Street 43, Tan Quy Ward, District 7, Ho Chi Minh City, Vietnam
Hotline: +84942919099
Email: crm@wtp.vn